One word that comes to mind when I see Cameron's G37 is "Sexy". Why you ask? Well just looked at it, nice clean elegant lines defines the car and the black is so soothing. Cameron used to have Vossen on the car and while they looked great it seemed like every g37 owner had them so he decided to switch it up with these Work VSXX and I'm sure glad he did. The VSXX is very classic looking wheel with some lip action and who doesn't love a little lip on some wheels.
The car currently sits on 20x9.5 -1 and 20x10.5 +6 wrapped around 225/30 and 235/30. K sport coils gives him the ride height he so desires. He knew he would be riding around slammed so he decided to go with 16kg springs up front an 12kg springs in the rear. Front and rear camber dialed into perfection at -4 degrees all around.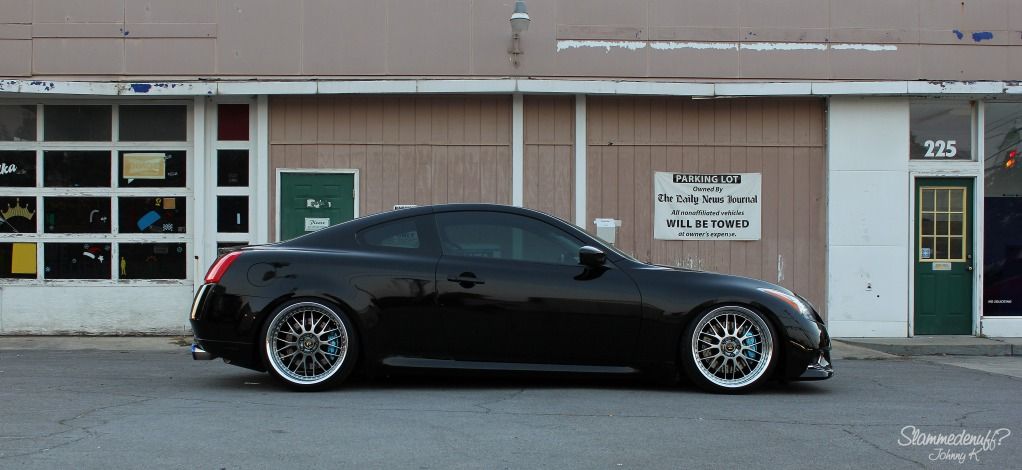 Debadged Infiniti trunk with color matched rear spoler and the Ark Grip Catback Exhaust looking sexy out back.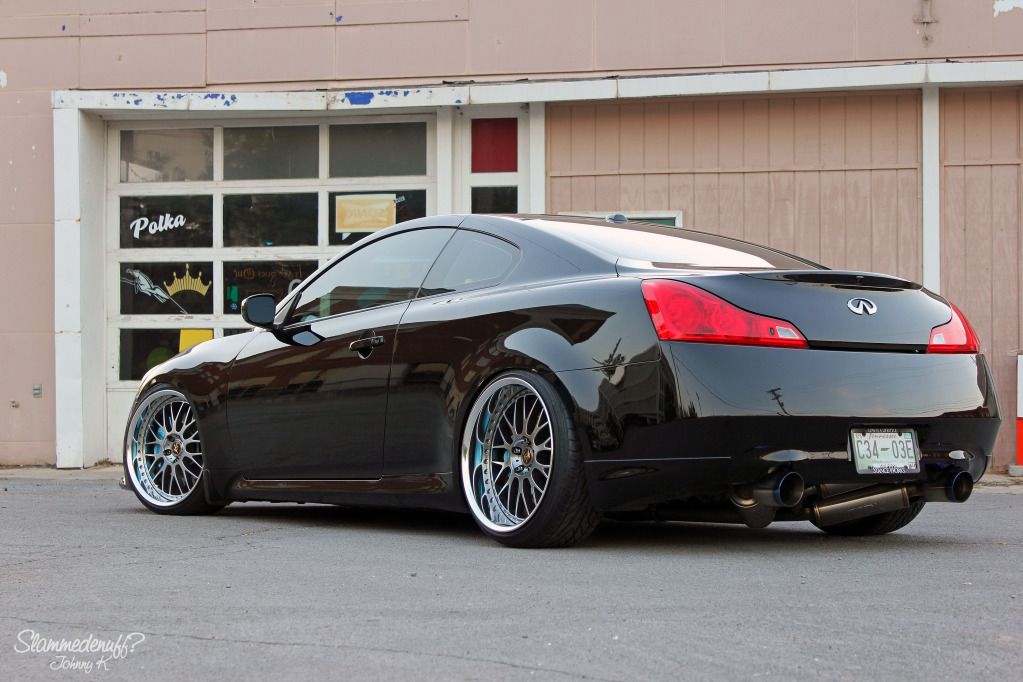 IPL front bumper with color matched grill keeps the front nice and clean.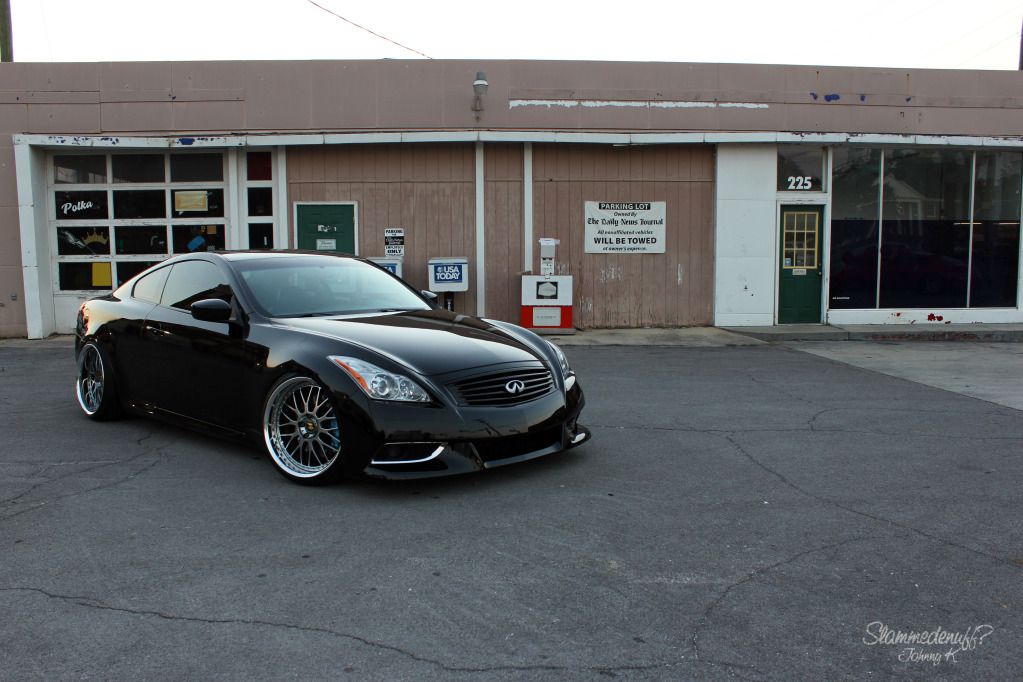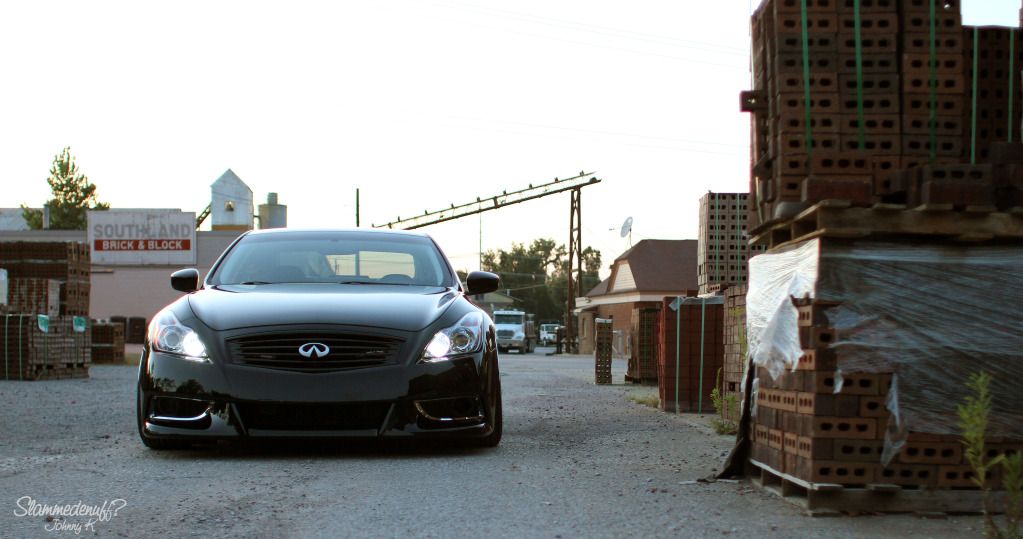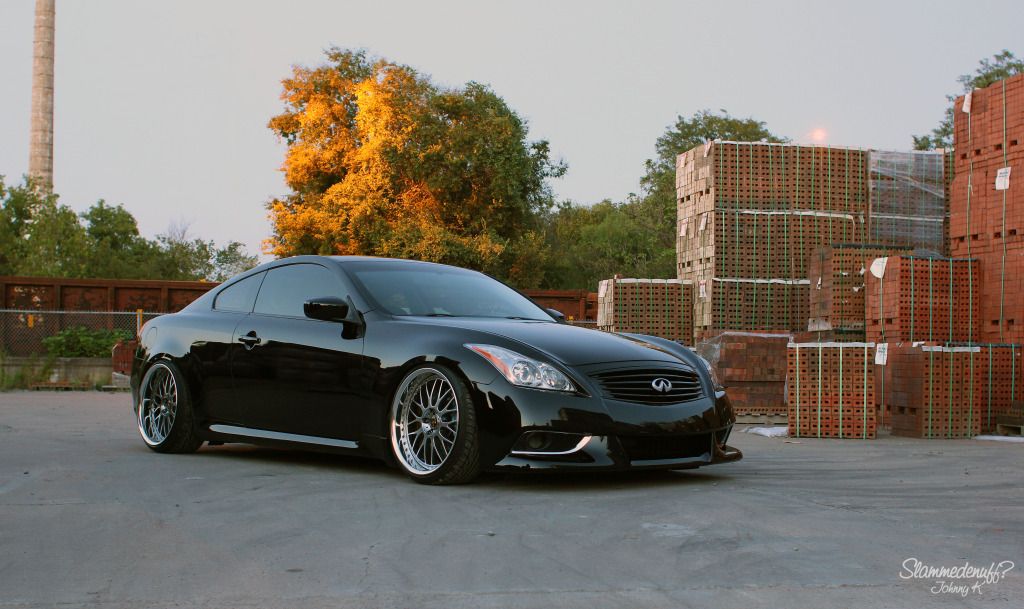 Love the BMW Electric Blue painted calipers, surrounded by z1 motorsports drilled and slotted rotors.